StandWithUs High School Outreach Program
In the past few years, StandWithUs has increased its scope of activity to reach into high school classrooms by identifying the need to train, empower, and inspire younger students prior to their entrance into college. Our high school department provides educational workshops, seminars, presentations, and resources to high schools across North America. Our goal is to inspire high school students to become better educated about Israel and the Arab-Israeli conflict and to be prepared to combat any anti-Israel sentiment that they may face on their future college campuses.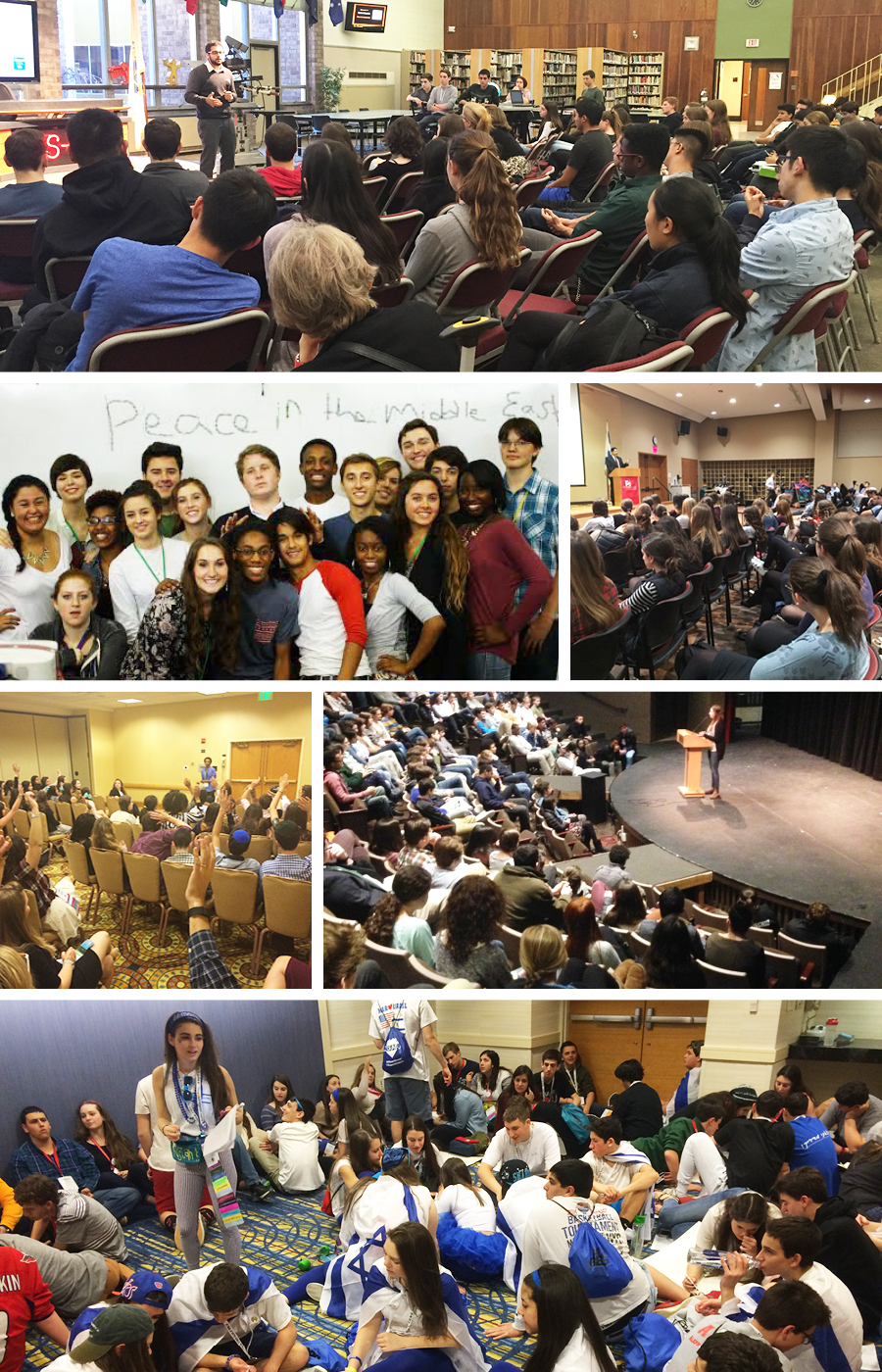 To learn more about the StandWithUs high school program or to book a speaker in your high school, youth group, synagogue, church...etc. please contact us.
T: 212-514-9200 ext. 3
E: highschool@standwithus.com
Please wait while your registration is being processed. This may take a few minutes.

During this time do not press the browser back button or re-submit your registration by clicking a second time.
To sign up for our high school newsletter, please fill out the form below.
Your Information
Teaching high school students about Israel before they get to college is a vital step to ensure that our students are properly equipped to combat the growing anti-Israel sentiment that they may face on their future college campuses. If you would like to be a partner in growing our numbers of programs and presentations for high school students around the country, please contact Gary Ratner at; Garyr@standwithus.com, or call us at 212-514-9200 ext. 3.