StandWithUs Israel Fellowship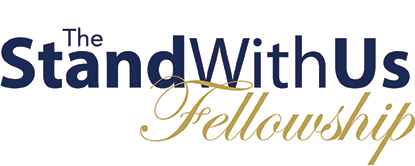 The Israel Fellowship was launched in 2006 with the goal to empower Israeli young adults to be informed, active and articulate future leaders. Now, the program is one of the most sought-after public diplomacy programs in Israel.
180 Israel student Fellows are selected each year from around 1,500 applicants. Based on seven university campuses nationwide, the Fellows meet every two weeks and are taught by leaders in the fields of diplomacy, communication, and the media.
These passionate Zionists, who have already served their country with excellence on the battlefield and who come from every walk of Israeli life, also work together on ambitious campus projects to elevate Israel in the eyes of the world. Recent projects have included a humanitarian medical conference, a student conference on international law, welcoming international bloggers to Israel, start-up conferences, online initiatives and much more.
Fellowship alumni are the best and the brightest and the next generation of Israel "ambassadors". These exemplary men and women represent Israel globally via speaking tours, and graduate to positions of leadership where they become the "human face" behind the headlines as they speak about Israel. Many are later employed in high-level jobs in academia, government, business, medicine, and the media in Israel and abroad. They stay connected through the Alumni Network and help recruit future applicants.
http://www.standwithus.co.il/fellowship/