ShareIsrael Mobile Phone Application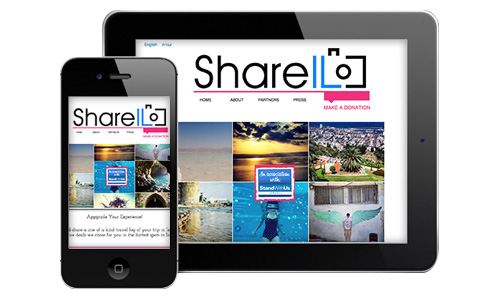 Recognizing the need to connect with young adults and make our resources more accessible, StandWithUs launched the "ShareIsrael" mobile phone application aimed at encouraging a younger demographic to share positive information about Israel. This new application is available for iPhone, Blackberry, Android, and Windows phones, and it utilizes Israeli technology and allows the educational information to be shared quickly through social media outlets such as Facebook and Twitter as well as via email. Anti-Israel groups constantly use social media to demonize and defame Israel, often with misinformation. You can help fight back and set the record straight, educating others via the content you share.
Via the ShareIsrael app, StandWithUs can now organize and share content around pro-Israel hashtags on Twitter. As the need for positive education and the dissemination of accurate information about Israel continues, we remain in the trenches on college campuses. And with the thinking that it's important to meet the young students where they are, the move to mobile media is a critical step in our mission.
For more information, visit www.ShareIsrael.com